0
produse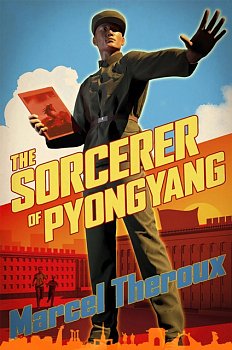 The Sorcerer of Pyongyang (Hardcover)
Dimensiuni:
14,4 x 22,2 x 2,6 cm
Disponibil cu livrare intre 30 Aug - 11 Sep
Adaugat in wishlist
'A compulsively readable tale, all the better for being set in one of the most secretive countries in the world. In The Sorcerer of Pyongyang, Marcel Theroux captures the extraordinary atmosphere of North Korean life with wit and insight' Michael PalinIn the most isolated country on earth, a chance discovery shapes a young man's destiny. Growing up amid the starvation and oppression of 1990s North Korea, 10-year-old Cho Jun-su stumbles upon a mysterious game, left behind in a hotel room by a rare foreign visitor.

As Jun-su painstakingly deciphers the rules of the game in secret, he unlocks an inner world that is at first an antidote and then a threat to the political cult that surrounds him. Over time, the game leads Jun-su on a spellbinding and unexpected journey through the hidden layers of his country, towards precocious success, glory, love, betrayal, prison, a spell at the pinnacle of the North Korean elite and an extraordinary kind of redemption. Warm, uplifting, and deeply-researched,The Sorcerer of Pyongyang is a love story and a tale of survival against the odds.

Inspired by the testimony of North Korean refugees, and drawing on the author's personal experience of North Korea, it testifies to the power of empathy and the human imagination.