0
produse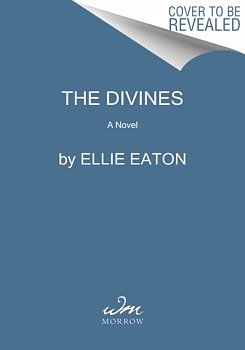 The Divines : A Novel (Hardcover)
Dimensiuni:
16,3 x 23,4 x 3,4 cm
Disponibil cu livrare intre 02 Nov - 11 Nov
Adaugat in wishlist
Named a Most Anticipated Book byEntertainment Weekly * CNN * Harper's BAZAAR * E! Online *Refinery 29 * Bustle * Shondaland * Vulture * The Millions * Lit Hub * Electric Literature * Parade * MSN * and more!
For when you want a coming-of-age novel with a dark twist. In this provocative novel, the past isnt always as far away as you think.The Skimm
With the emotional power ofNormal Peopleand the reflective haze ofThe Girls,a magneticnovel that moves between present-day Los Angeles anda British boarding school in the 1990s, exploring the destructive relationships between teenage girls.
Can we ever really escape our pasts?
The girls of St John the Divine, an elite English boarding school, were notorious for flipping their hair, harassing teachers, chasing boys, and chain-smoking cigarettes. They were fiercely loyal, sharp-tongued, and cuttingly humorous in the way that only teenage girls can be.

For Josephine, now in her thirties, the years at St John were a lifetime ago. She hasnt spoken to another Divine in fifteen years, not since the day the school shuttered its doors in disgrace.
Yet now Josephine inexplicably finds herself returning to her old stomping grounds. The visit provokes blurry recollections of those doomed final weeks that rocked the community.

Ruminating on the past, Josephine becomes obsessed with her teenage identity and the forgotten girls of her one-time orbit. With each memory that resurfaces, she circles closer to the violent secret at the heart of the schools scandal. But the more Josephine recalls, the further her life unravels, derailing not just her marriage and career, but her entire sense of self.
Suspenseful, provocative, and compulsively readable, The Divines explores the tension between the lives we lead as adults and the experiences that form us, probing us to consider how our memories as adults compel us to reexamine our pasts.