0
produse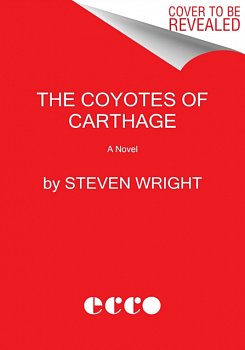 The Coyotes of Carthage : A Novel (Paperback)
Dimensiuni:
13,4 x 20,3 x 2,1 cm
Disponibil cu livrare intre 03 Nov - 12 Nov
Adaugat in wishlist
SHORTLISTED FOR THE ERNEST J. GAINES AWARD FOR LITERARY EXCELLENCE

With this splendid debut, Steven Wright announces his arrival as a major new voice in the world of political thrillers. I enjoyedit immensely.

John Grisham
A blistering and thrilling debuta biting exploration of American politics, set in a small South Carolina town, about a political operative running a dark money campaign for his corporate clients

Dre Ross has one more shot. Despite being a successful political consultant, his aggressive tactics have put him on thin ice with his boss, Mrs. Fitz, who plucked him from juvenile incarceration and mentored his career.She exiles him to the backwoods of South Carolina with $250,000 of dark money to introduce a ballot initiative on behalf of a mining company.

The goal: to manipulate the locals into voting to sell their pristine public land to the highest bidder.
Dre arrives in God-fearing, flag-waving Carthage County, with only Mrs. Fitzs well-meaning yet nave grandson Brendanas his team. Dre, an African-American outsider, cant be the one to collect the signatures needed to get on the ballot.So he hires a blue-collar couple, Tyler Lee and his pious wife, Chalene, to act as the initiatives public face.
Under Dres cynical direction, a land grab is disguised as a righteous fight for faith and liberty.

As lines are crossed and lives ruined, Dres increasingly cutthroat campaign threatens the very soul of Carthage County and perhaps the last remnants of his own humanity.
A piercing portrait of our fragile democracy and one mans unraveling, The Coyotes of Carthage paints a disturbingly real portrait of the American experiment in action.