0
produse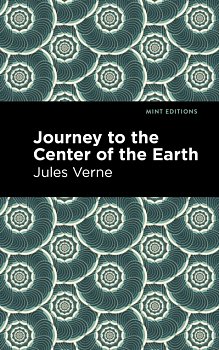 Journey to the Center of the Earth (Paperback)
Dimensiuni:
12,6 x 20,2 x 1,5 cm
Disponibil cu livrare intre 09 Oct - 21 Oct
Adaugat in wishlist
As one of the many installments in Jules Verne's Voyage Extraordinaire series, Journey to the Center of the Earth promises high stakes and thrilling adventure. When Professor Otto Lidenbrock bought an ancient runic manuscript, which chronicles the lives of Norwegian Kings, he did not expect to learn of anything but the history of Icelandic leaders. However, upon further inspection, Lidenbrock and his nephew, Axel, find that the manuscript includes a coded message written by a 16th century alchemist.

After rigorous translating and decoding, Axel and Lidenbrock discover the content of the note, in which the author reveals that it is possible to travel to the center of the Earth through volcanic passages. When Lidenbrock heard the news, he immediately started preparations to start the journey, though Axel was skeptical. When Lidenbrock's will proves to be more powerful than his nephew's doubt, the two decide to make the journey, recruiting an Icelandic tour guide named Hans on the way.

As the three men make their way to inactive volcanic tubes, they embark on a high-stake adventure, facing dangers of cave-ins, subpolar tornados, an underground ocean and prehistoric creatures. The three men stay strong in their adventure, knowing the risky journey promises superior knowledge and acclaim, granted that they make it out alive. With the combination of science fiction and the adventure genre, Jules Verne created a novel that captures the attention of his audience.

Originally published in 1864, Journey to the Center of the Earth still provides modern readers with entertainment and insight with its detailed and imaginative prose. Journey to the Center of the Earth can be read independently or as a companion to the other titles of Jules Verne's critically acclaimed series, Voyage Extraordinaire. This edition of Journey to the Center of the Earth by Jules Verne now features an eye-catching cover design and is printed in a stylish and readable font, crafting an assessible and pleasant reading experience for modern audiences.