0
produse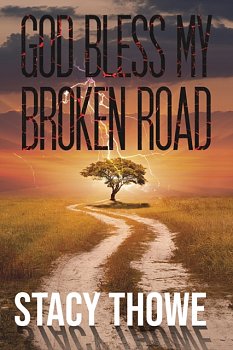 God Bless My Broken Road (Paperback)
Dimensiuni:
15,6 x 23,3 x 3,1 cm
Disponibil cu livrare intre 03 Nov - 12 Nov
Adaugat in wishlist
On one road we have Sarah, a mother of four, who finds herself on her broken path when her husband of nineteen years abandons his family to be with another woman. On another road we have Ben, a thirty-three-year-old farmer, who after feeling pressure from his family to commit to his long-time girlfriend finds himself married to a woman who struggles with alcoholism. God Bless My Broken Road takes us down Sarah and Ben's broken paths as they struggle to get through one of life's crashes - the type of life-altering experience that leaves you broken and beaten and fighting to stay afloat.

Sarah's undeniable faith guides her and her four children as they struggle to adapt to a new home and a new city, discovering human angels guiding them around every corner. Ben, on the other hand, has given up on love and life, swearing off marriage. He has settled into a routine, determined to live life alone and convinced that this is now his lot in life.

Until one day...the day their broken paths intersect. Will Sarah and Ben have the strength and the faith to trust one more time and believe in the power of love once again? What broken road are you traveling today? Whatever you are facing, this book will inspire you and lift you up. You will want to recommend this book to your friends and family, anyone who is facing their own broken road.