0
produse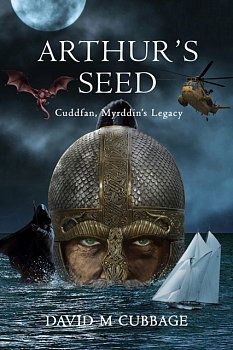 Arthur's Seed : Cuddfan, Myrddin's Legacy : 1 (Hardcover)
Dimensiuni:
16,1 x 24,1 x 2,3 cm
Disponibil cu livrare intre 03 Nov - 12 Nov
Adaugat in wishlist
In a violent storm off the west coast of Anglesey in North Wales, a young woman is plucked from the sea by a rescue helicopter. She is unconscious and dressed in unusual clothing. The only evidence of her identity is the life jacket she is wearing bearing her name, lzzy, and the name of a yacht reported missing two weeks earlier.

The crew are at odds to explain why, with no sign of wreckage or any other bodies, she is the only survivor from a family of five. Discover what happened to Izzy and her family as we join them four weeks earlier preparing to depart from Deganwy Marina on their yacht, Nicole, for their annual sailing holiday. Written with warmth and sensitivity for its main characters, Arthur's Seed will plunge you into a brutal yet beautiful world on a journey that has more twists and turns than a detective novel.

You will be in awe of the scale of their hidden subterranean world and its secrets, but be warned, there are dark forces at work to take control of your mind and emotions at the turn of every page. For you will be moved to tears of sorrow and joy as lzzy and her two brothers' incredible story unfolds. Arthur's Seed: Cuddfan, Myrddin's Legacy is David's debut novel of a planned trilogy following the exploits of Izzy and her two brothers Daniel and George as they struggle to save the hidden world of Cuddfan from the forces of evil.