0
produse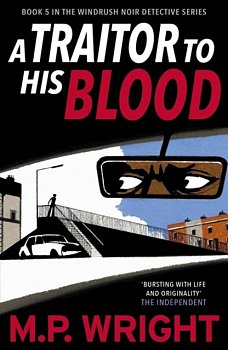 A Traitor to His Blood : 5 (Paperback)
Dimensiuni:
12,8 x 19,8 x 3,3 cm
Disponibil cu livrare intre 02 Oct - 11 Oct
Adaugat in wishlist
St Pauls, Bristol. 1980. Joseph Tremaine 'JT' Ellington, fast approaching retirement, has long abandoned his career as a private investigator.

One of the few lights in his life has flickered out. His fiancee is dead - leaving him to raise his 15-year-old niece, Chloe, alone. JT's days are bleak; his nights tormented by ghosts.

But, still, the dangers and temptations of old call to him . . .

Then, when the unscrupulous wife of a local preacher mysteriously vanishes, JT is convinced to take on the search for the missing woman. But at what cost?Reluctant and wary, JT is determined to keep his distance from the seedy, deadbeat world of the Bristol night. But death is all around.

When he appeals to his cousin Vic for help, JT's fight for survival against the dark forces of Obeah, treachery and trauma only intensifies . . .