0
produse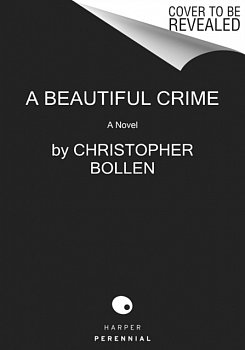 A Beautiful Crime : A Novel (Paperback)
Dimensiuni:
13,5 x 20,2 x 2,9 cm
Disponibil cu livrare intre 01 Nov - 10 Nov
Adaugat in wishlist
An L.A. Times Book Prize Finalist |AnO MagazineBest Book of the Year

Stylish a compelling take on the eternal question of how good people morph into criminals. Terrific.People, Book of the Week
From the author ofThe Destroyerscomes an "intricately plotted and elegantly structured" (Newsday)story of intrigue and deception, set in contemporary Venice and featuring a young American couple who have set their sights on a risky con.

When Nick Brink and his boyfriend Clay Guillory meet up on the Grand Canal in Venice, they have a plan in mindand it doesnt involve a vacation.

Nick and Clay are running away from their turbulent lives in New York City, each desperate for a happier, freer future someplace else. Their method of escape? Selling a collection of counterfeit antiques to a brash, unsuspecting American living out his retirement years in a grand palazzo. With Clays smarts and Nicks charm, their scheme is sure to succeed.


As it turns out, tricking a millionaire out of money isnt as easy as it seems, especially when Clay and Nick let greed get the best of them. As Nick falls under the spell of the citys decrepit magic, Clay comes to terms with personal loss and the price of letting go of the past. Their future awaits, but it is built on disastrous deceits, and more than one life stands in the way of their dreams.


A Beautiful Crime is a twisty grifter novel with a thriller running through its veins. But it is also a meditation on love, class, race, sexuality, and the legacy of bohemian culture. Tacking between Venices soaring aesthetic beauty and its imminent tourist-riddled collapse, Bollen delivers a "brilliantly conceived international crime story" (Good Morning America).